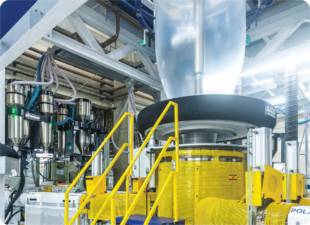 Extrusion
The extrusion sector has machines of up to 7 layers, producing structures with high performance for each type of application. Quality in the process through strict thickness control, reduction of waste of raw materials, product, labor and time. This guarantees structures with high performance, achieving high optical quality, weldability, mechanical properties and essential barriers for packaging.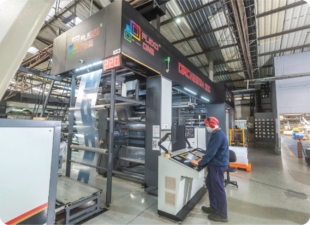 Print
With flexographic printing technology of up to 8 colors, gearless machines, automatic pressure system, color registration and video scam defect analysis, INPLAC prints add the best to highlight customers' products.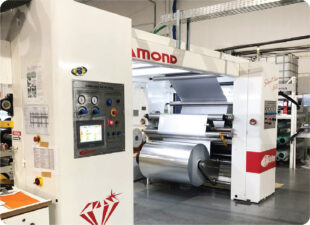 Lamination
In order to combine different barrier, mechanical and optical properties in packaging, INPLAC offers solventless lamination solutions (without solvents), guaranteeing freedom from residual odors, an essential characteristic for serving Pet Food, which is also more environmentally friendly. Different substrates can be combined, such as LLDPE, Aluminum, HDPE, PET, Nylon (PA), EVOH, BOPP and PP.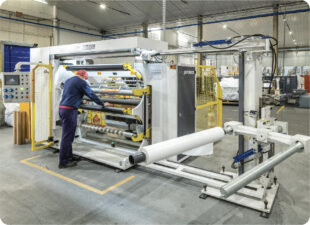 rewinder
The factory's equipment has technologies to meet strict quality control, delivering products with precise dimensions and tensioning control, which allows achieving extremely high customer satisfaction.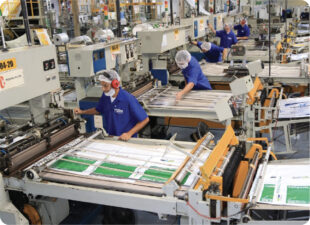 cutting and welding
It stands out with automated machinery for different markets, with the capacity to produce different dimensions and formats, according to the specificities of the customers.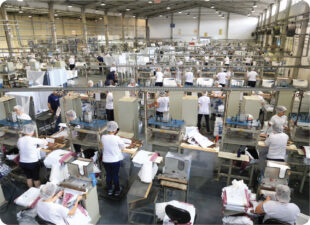 valved
Sector dedicated to the production of top valve bags, 100% handmade. Its main feature is the high level of customization, which allows it to meet the unique characteristics of each client and market, offering exclusive products.